About Us
Chartered in June 1987 June 16, 2022 will be our 35th Anniversary Celebration as a Club
Meets weekly at 7:15 am on Thursday for breakfast at Copeland's Restaurant, 1142 Barrett Parkway in Kennesaw
70+ Members from Acworth, Kennesaw, Powder Springs and Marietta
Provides opportunities for learning, mentoring, serving others and networking
Are involved in fifty plus(50+) community and international service projects
Our club has a lot of fun and does great things in the community.
We trust each other and do business with each where possible
We support local Government and Law Enforcement
A "hands - on" club where members are involved with a wide variety of service projects
---
SMOKE ON THE LAKE BBQ FESTIVAL ANNUAL FUND RAISER
Our annual fundraiser is the Smoke on the Lake BBQ Festival, held on Friday night and Saturday, the second weekend in May each year at Logan Farm Park in Acworth. This is a partnership with the City of Acworth and the Acworth Business Association. Thousands attend to enjoy BBQ cooked by competitive backyard cook teams. All net proceeds go to charitable organizations with over 95% going to local groups and organizations. We raise $50,000 annually that we invest back into the Community.
---
LOCAL PROJECTS
Character Education at Kennesaw Mountain High School
Cobb County Veteran's Accountability Court
Northwest YMCA Summer Lunch Program
Forever Fed Food Distribution at Desktop in Kennesaw
The Men's Extension
The Women's Extension
Acworth Police Foundation
liveSAFE Resources
Special Needs Development Acworth Police Department Horizon Field
Special Needs Field Day at Kennesaw Mountain High School
Cobb Christmas
Horizon Field in Acworth -- Special Needs Sports Field
Interact Club Sponsorships at Kennesaw Mountain, Allatoona, and North Cobb High Schools
McClure Middle School Teachers and Students
Cobb County Schools Foundation After School Program
Cobb County and Kennesaw Police Explorers
Ford Elementary Mentoring
Kennesaw Teen Center
Broken Shackle Ranch Boys Home in Davisboro GA
Eagle Scout projects at local parks including Green Meadows Preserve and Leone Hall Price Park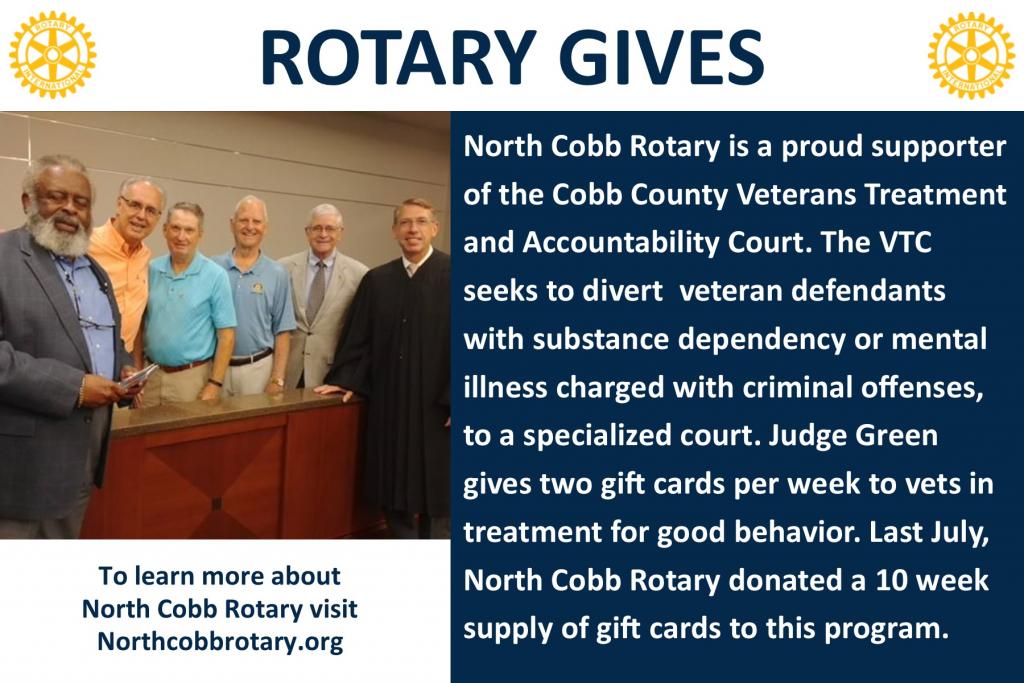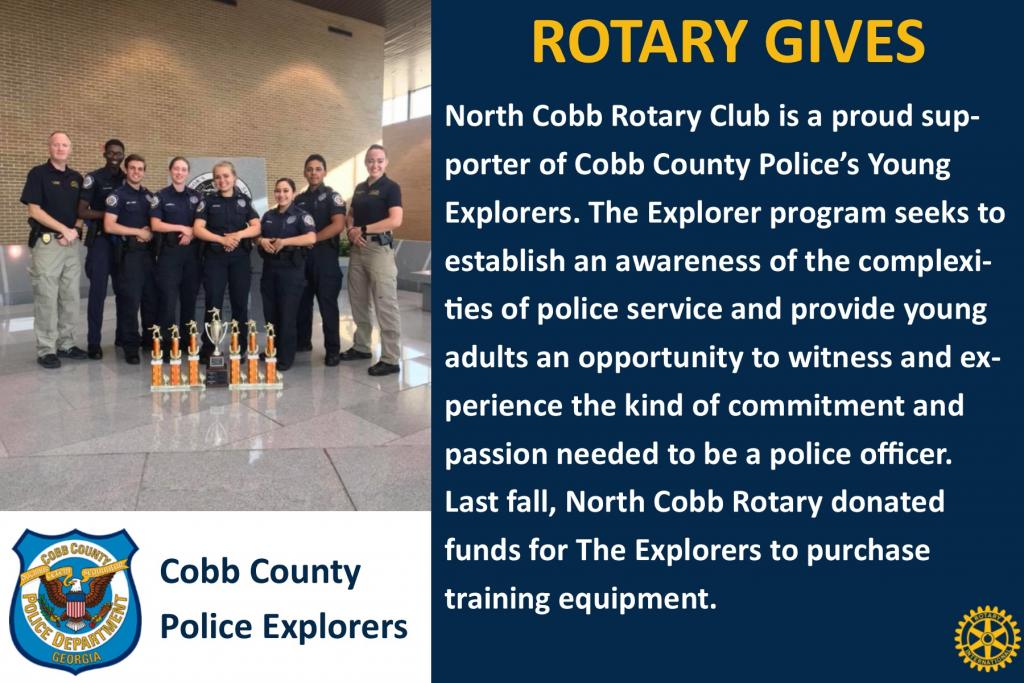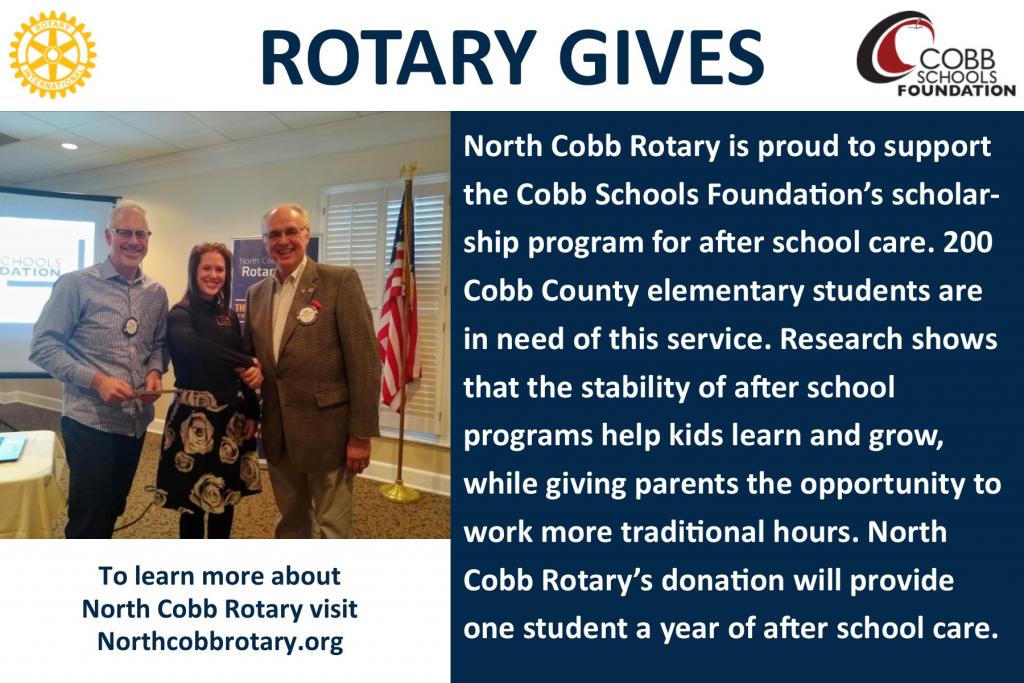 INTERNATIONAL PROJECTS

Water Cistern Projects in Haiti
Water storage tanks at high schools in Jamaica
---
About Rotary International -- Service Above Self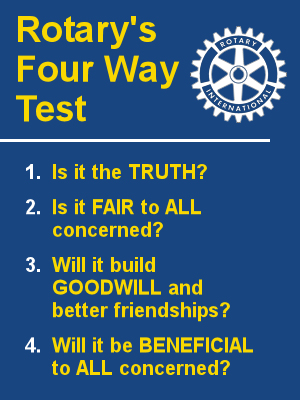 ---
See more at:
https://www.facebook.com/North-Cobb-Rotary-Club-79...

https://www.facebook.com/SmokeontheLakeBBQ/

---
Updated by Dave Schwickerath
March 31, 2022 9:22 am